An MFA Show in Second Life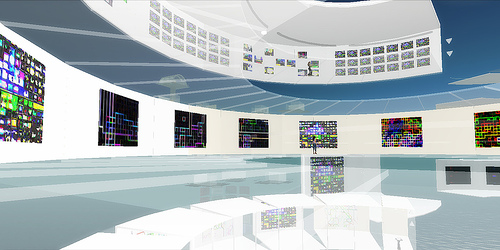 One of my long time students, Kyle Kondas, has set up his MFA show in Second Life. We had another interesting opening last night at the Metaverse Gallery on the ATEC Island. This has to be a first.
The show features his video art - abstract patternage based on games. Check it out now (free Second Life account required, download here).
Posted by Dean Terry at December 6, 2006 10:45 AM