Subdivided to Air on PBS Station KERA January 3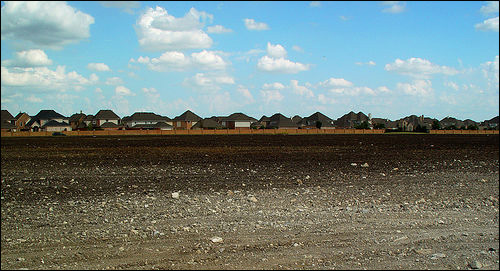 Subdivided will air on PBS Station KERA in early January. Here are the dates and times:
• Wednesday January 3rd 8PM (Premiere)
• Saturday January 6th @ 3am (Tivo / DVR special!)
• Tuesday January 8th @ 11pm

Thanks to the kind folks at KERA and Bart Weiss' Frame of Mind for making it happen.
Here's a short trailer that will be running on KERA leading up to the broadcast.
Finally there will be a radio interview with yours truly on KERA 90.1 radio on Wednesday January 3rd @ 12pm (the day of the premiere)
National distribution and festival screenings news coming soon. Keep up with it at the official Subdivided film website.
Posted by Dean Terry at 10:29 PM
Comments & Permalink (0)
Early Buzz for Dallas Screening of Subdivided
Looks like the folks in Little Forest Hills (the neighborhood profiled in Subdivided) sent Robert Wilonsky a post about the upcoming KERA screening (Jan 3 @ 8pm on KERA 13). He kindly wrote a note about it on the Dallas Observer blog.
Michael Davis over at Dallas Progress also picked it up. I read through his blog and noticed an interesting post about how San Diego has banned giant retail stores. Hard to imagine that outside of the west coast and certain parts of New England. Thanks Michael for the kind words on the film!
Posted by Dean Terry at 02:35 AM
Comments & Permalink (0)
An MFA Show in Second Life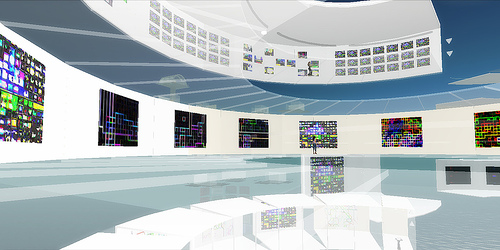 One of my long time students, Kyle Kondas, has set up his MFA show in Second Life. We had another interesting opening last night at the Metaverse Gallery on the ATEC Island. This has to be a first.
The show features his video art - abstract patternage based on games. Check it out now (free Second Life account required, download here).
Posted by Dean Terry at 10:45 AM
Comments & Permalink (0)